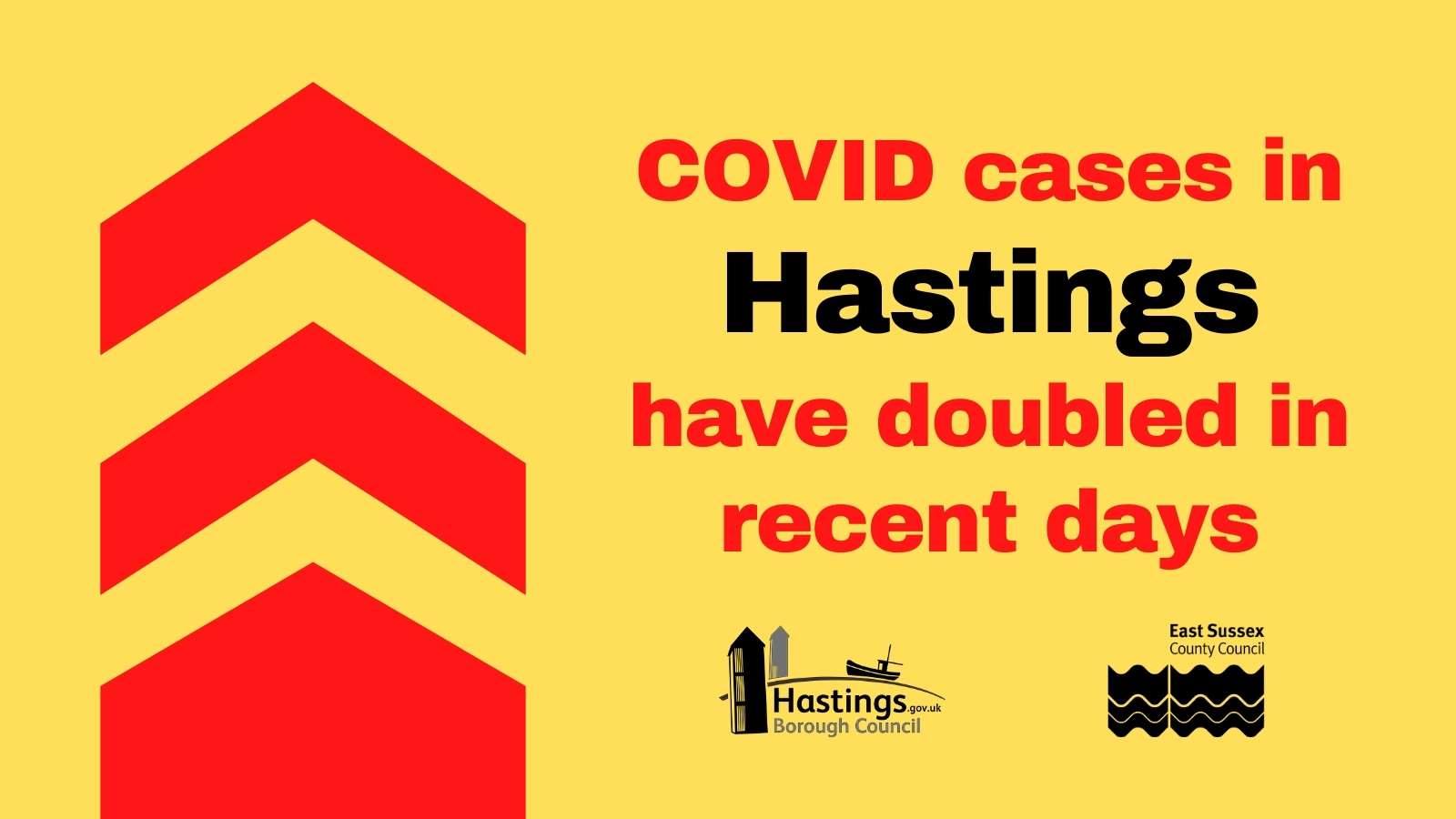 COVID-19 cases are rising rapidly in Hastings and playing your part is more important now than ever.  We need to do all these things:
• Don't meet anyone indoors unless they're part of your household (or a support bubble).
• Reduce social contact where you can. The fewer people we see, the less the virus spreads.
• If you must go out, avoid crowded places. For instance, pick less busy times if you need to go shopping
• If you get COVID-like symptoms, even a mild cough, self-isolate and book a test – they're easy to arrange at a site near you.
• Think carefully about your Christmas socialising. Up to three households will be able to meet in a 'bubble' from 23-27 December. But could you manage with less contact just for this year?
Anyone with symptoms, no matter how mild, should self-isolate and book a test: http://ow.ly/cB0Z50CH3rD
Looking for support? Click here: https://www.hastingsvoluntaryaction.org.uk/news/key-sources-help
#HastingsinitTogether