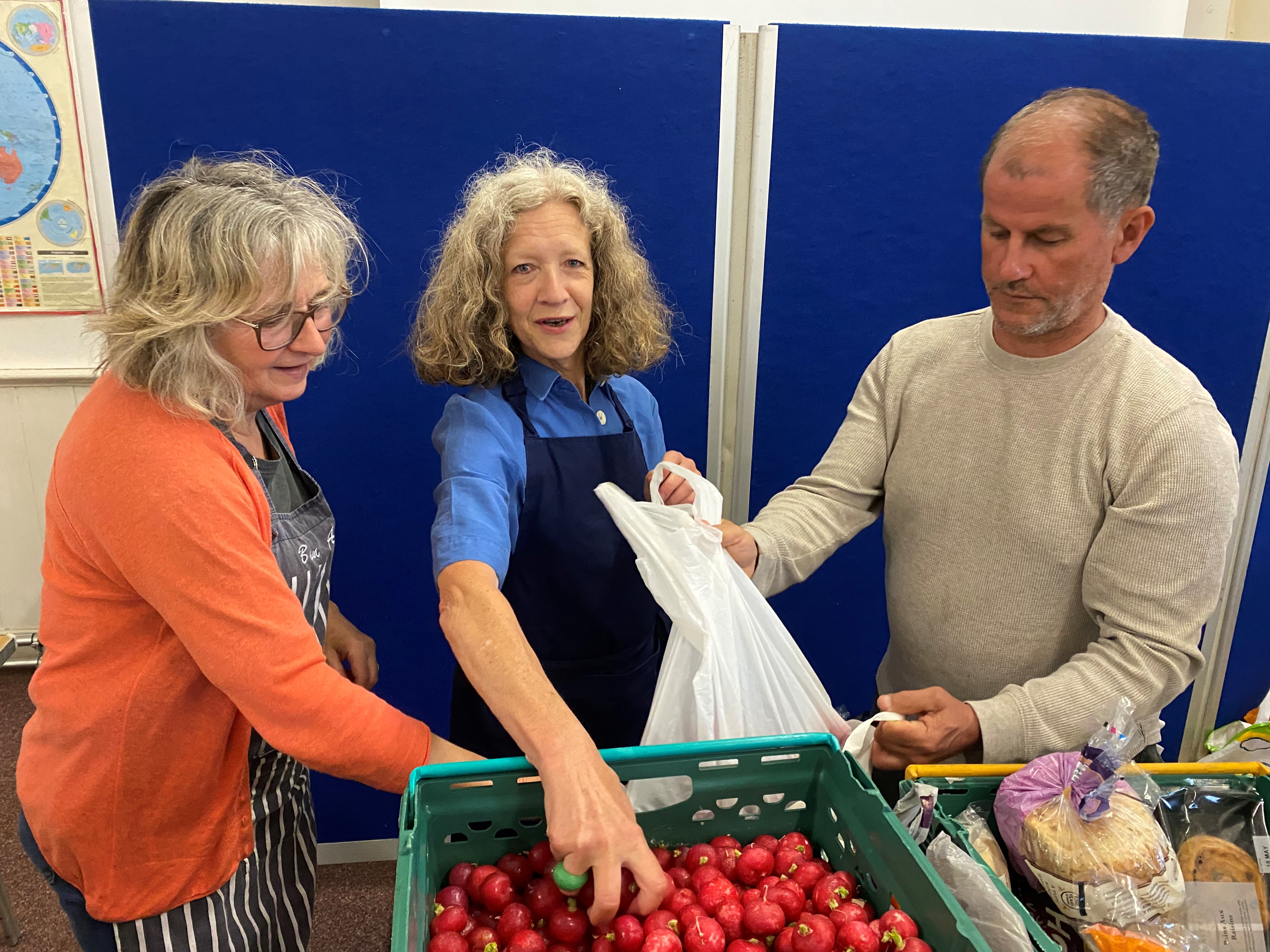 In April of this year the Hastings & Rother Food Network awarded £45,000 in grants to support 23 local food projects and the network is set to launch a second round of funding. The Hastings & Rother Food Network is a collaboration of food related organisations, businesses, individuals and community partners who are working together to tackle food insecurity in our town. The Network is facilitated and administered by Hastings Voluntary Action.
Steve Manwaring, HVA Director said:
"As we see the price of everybody's shopping basket going up, many people will struggle to feed themselves and their families. It is more important than ever, that support is provided for those that need it. HVA are really pleased to be involved in the roll-out of these small grant programmes. Having witnessed the impact of the projects funded in round 1, it really does demonstrate what a difference these grants can make in our community." 
In the first round of funding, projects supported included Karmabank who launched a food pantry at Chapel Park Community Centre, cookery courses delivered by Bags of Taste, and Hastings HEART's 'Chatty Cafes'. The grants have been funded by East Sussex County Council Public Health via the Household Support Fund.
 
Rima Sams from Karmabank explained:  
"Thanks to The Hastings & Rother Food Network grant we were able to properly test run our Karmabank Community Kitchen & Food Support. The grant allowed us to pay Fareshare (Sussex) for our weekly delivery of redistributed fresh surplus fruit and veg and to cover our rent at The Chapel Park Community Centre. We are now without any doubt whatsoever that the need for food support in Hastings is very high indeed!"
The second round of funding opens on Monday 1st August and there are four grants of £5,000 available in both Hastings & Rother boroughs. Projects need to be focused towards the start up or development of physical food spaces and the closing date for applications is Friday 2nd September. Decisions will be made by a grant panel and successful organisations will be notified by Friday 23rd September. To find out more head to: http://www.hastingsvoluntaryaction.org.uk/project/hastings-rother-food-network or contact Debby Anderson on debby@hastingsvoluntaryaction.org.uk
Image: Karmabank Community Kitchen & Food Support at Chapel Park Community Centre