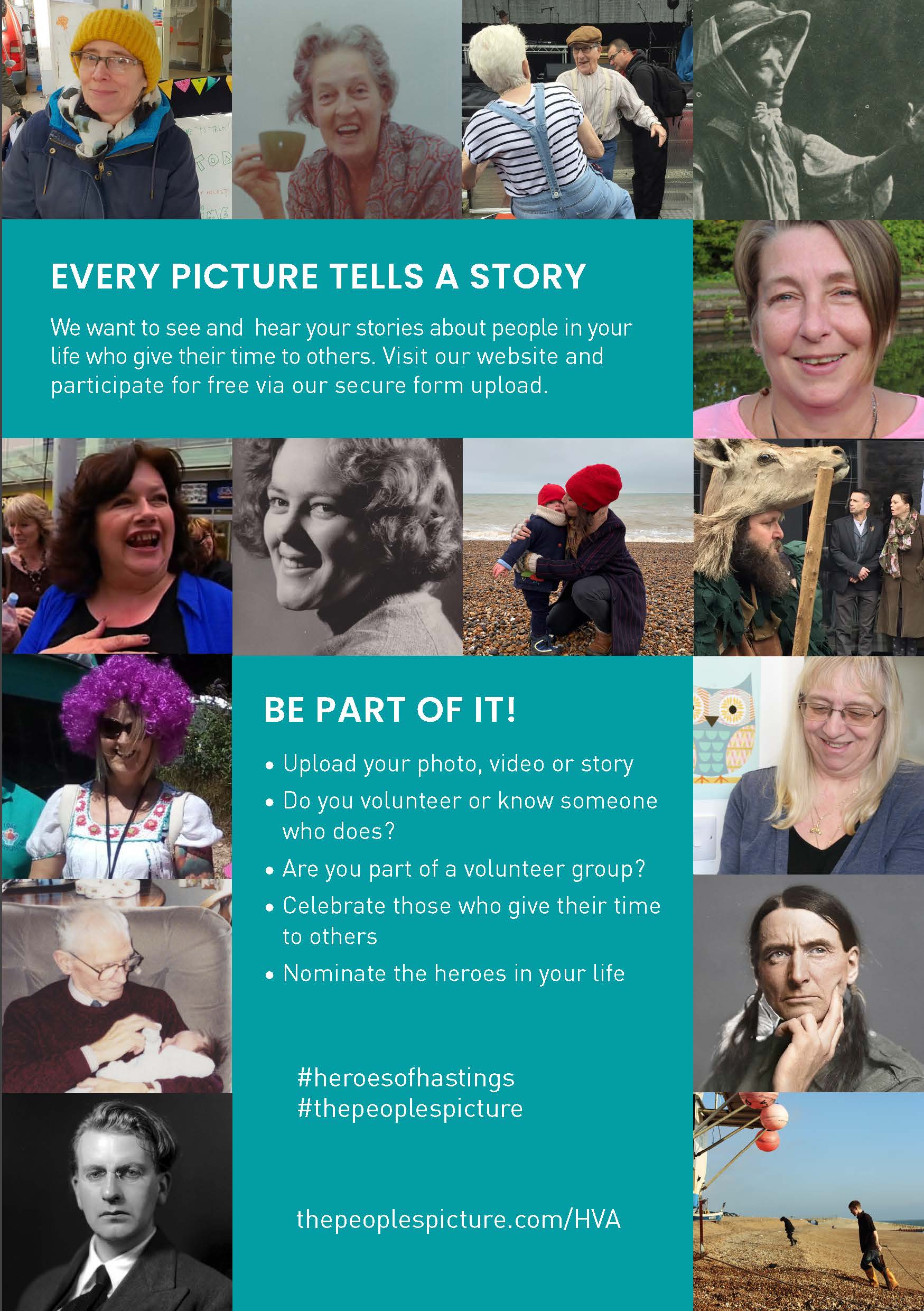 Update: Show your support for this project by donating to our crowdfunder campaign, and tell your friends and family about it!
Heroes of Hastings is a project that will celebrate 30 years of Hastings Voluntary Action in a creative and inclusive way, inviting everyone from Hastings and the surrounding areas to take part and feature in a giant contemporary art installation in the town during HVA's 30th year, (2019-2020.)  When people come together amazing things happen.  Be part of our mission to create a giant photo mosaic made up of thousands of photos that people like you have contributed.  HVA has been supporting residents living in the borough of Hastings for 30 years, join us in celebrating our 30th birthday.
We want everybody to get involved - so what is volunteering?  Many people who help others don't think of it as volunteering; we want to illustrate the amazing work of local folk of all ages and backgrounds who make other people's lives better.
Do you know someone who gives their time to others?  Are you a volunteer?  Be the voice for the unsung hero in your life.  Submit your photos today.
*Upload your photo, video or story
*Do you volunteer or know someone who does?
*Are you part of a volunteer group?
*Celebrate those who give their time to others.
*Nominate the heroes in your life.
Project Images: