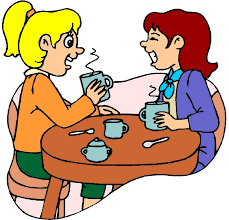 BEFRIENDING SCHEMES
Here are some local befriending schemes that might be useful for you:
East Sussex Libraries are delighted to launch 'Reading Friends'
In collaboration with The Reading Agency, Reading Friends aims to tackle loneliness and isolation through reading and stories. Adults can sign up as part of our Home Library Service and request visits from a Reading Befriender in their home. The Befriender will bring along some reading material with them that interests you, these will be for you to read together and/or chat about. There will also be a Reading Friends Group at Hastings Library where you can share stories and meet new people. For more information about Reading Friends please contact library.enquiries@eastsussex.gov.uk. 
In Touch / Caring Callers
The Intouch and Caring Callers projects are aimed at people over the age of 55 who are living alone in Optivo housing or part of the surrounding neighbourhood. Optivo will be providing a range of health and wellbeing initiatives and providing employment support to combat isolation and loneliness in these areas. 
Intouch is designed to: 
-Improve physical and emotional health and wellbeing
-Offer personal development and social engagement
-Encourage an active lifestyle
-Improve confidence, develop new skills and provide accreditations
-Give employment support
-Provide advise on financial wellbeing
-Enhance access to home safety and energy efficiency advice
For more information email InTouch@freshvisions.org.uk
NHS Volunteer Responder Service – Check In & Chat - 0808 196 3646
Calls may be requested on a one-off basis, or perhaps as a regular check in, from someone who:
Has ever been advised to shield by a health professional.

Is vulnerable for another reason, (for instance, due to disability, pregnancy, aged over 70, has a long-term condition such as Parkinson's or epilepsy, or are vulnerable due to a mental health condition).

Is someone with caring responsibilities.

Is self-isolating because they've been diagnosed with coronavirus or have symptoms, or they've been in contact with someone who has.

Has been instructed to self-isolate by the 'Test and Trace' service, because they've been near someone infected.

Is self-isolating ahead of planned hospital care.

Has been instructed to self-isolate following entry into the country

.
Age UK Telephone Friendship – 0800 678 1602
Regular telephone friendship service. We match over-60s with a friendly volunteer for a weekly chat. Our service has helped create hundreds of new friendships, and many people tell us their calls are the highlight of their week. To get started, just tell us a bit about yourself and we'll do the rest.
A 24-hour helpline service. This is run by our partner charity, The Silver Line. It's a free 24-hour helpline which people can call for a chat, day or night. Whatever the reason, we're here to listen.
Befriending Buddies Bexhill – 01424 215116
Our Befriending Buddies are volunteers that can provide you with a regular visit in your home for a coffee and a chat or perhaps to escort you on a walk or a trip into town.
Hastings HEART - 01424 235290 
HEART have launched Home Connect which is a new service which provides up to six weeks of free practical and emotional support for people finding life a struggle at home.