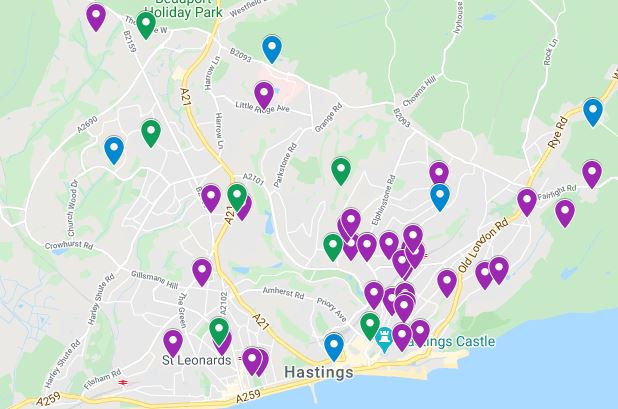 To access map click this link https://tinyurl.com/vvoxhcb
The CV-19 Street-based Response map is being updated regularly and now offers details of local Borough Councillors and information on foodbanks as well as individuals who have identified themselves as willing helpers for their local neighbourhoods. 
As always we suggest that people only use volunteer helpers who they feel safe with.  www.hastingsheart.com offers volunteers who are being supported and are DBS checked.  If you are being contacted 'out of the blue' with offers of help and have any doubts - it is okay to say no.
If you think an initiative should be added to the map please contact su@hastingsvoluntaryaction.org.uk