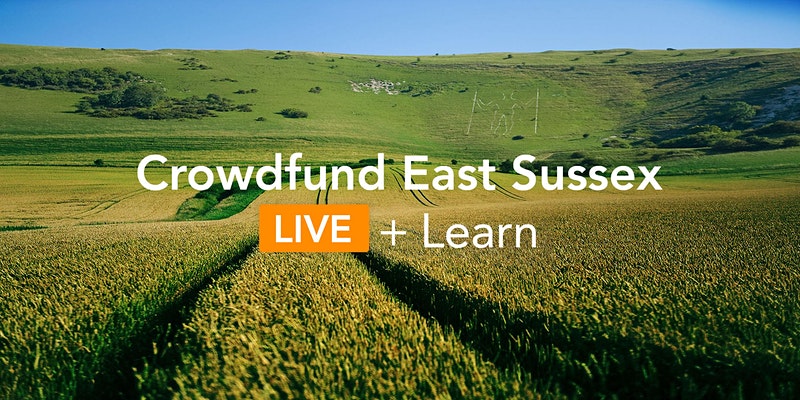 Crowdfunder East Sussex
East Sussex County Council continue to partner with Crowdfunder to support community projects to raise funds to create positive change in East Sussex.
How does crowdfunding on Crowdfunder work?
On Crowdfunder, people pledge money in return for a reward which can be a product, benefit or service.  Crowdfunder has over £10 million in match funding available to support community projects and businesses.  There are several pots of extra funding from a selection of national and regional partners which – depending on what your project is doing – may be available to help projects to raise more funds.
What is the Building Stronger Communities Match Funding?
The East Sussex County Council Building Stronger Communities Fund aims to support the development of community facilities or activities in the East Sussex administrative area, with a focus on projects that promote social inclusion, diversity and the empowerment of people.
In addition to these aims, until the end of March 2022, the Building Stronger Communities Match Funding will also be open to applications for projects that address the climate emergency.  This follows the Projects that matter: East Sussex competition which successfully supported 6 environmental projects, including Pop Up Pantries, which raised £10,010 in 35 days, from 48 supporters.
Projects that meet the criteria and can demonstrate local support by crowdfunding 25% of a target set by projects, from a minimum of 25 unique backers, will be provided up to 50% of the project target, up to a £2,500 maximum pledge.
It is not just funds, Crowdfunder and East Sussex County Council offer support to help projects succeed:
1. Crowdfunder hosts online webinar events which welcome people to crowdfunding
2. Expert Crowdfunder coaches are equipped with advice and top tips
3. Crowdfunder runs a 24/7 online Help Centre to help answer FAQs in addition to our Support and expert Coaching team who are on hand to help.
4. Crowdfunders expert coaches have written easy-to-follow guides to help people succeed, focusing on planning, creating and running a crowdfunding project.
Community projects have already made a difference!
A Town Explores a Book successfully raised £5,715 from 87 supporters, to help children enjoy literature and art in a fun, interactive way.  The project benefited from £2,500 of funding from the East Sussex Building Stronger Communities Fund.
Havens Community Hub received a pledge of £2,500 from the East Sussex Building Stronger Communities Fund and £4,965 in funding from The National Emergencies Trust, raising £12,430 from 34 supporters in total.  
How to start crowdfunding
To start crowdfunding is easy.  However, to help community projects in East Sussex to succeed, there is the opportunity to join a live introductory session on 19 January, 12:30 to 13:30.  This is suitable for anyone who wants to find out more about this method of fundraising, the potential uses for all sorts of projects and the extra funding available in East Sussex.