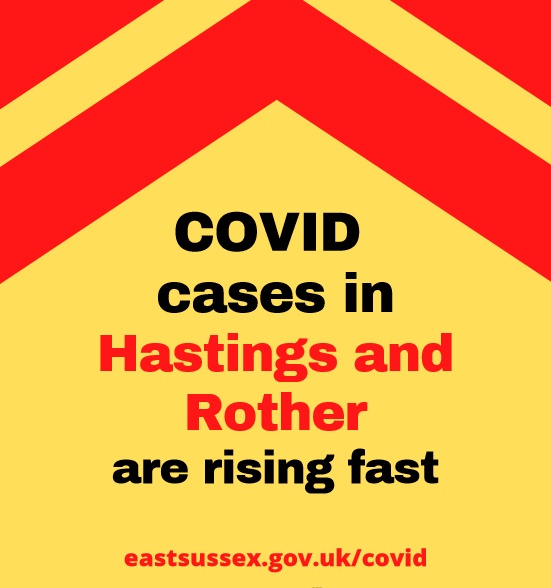 "We're seeing a worrying rise in Covid infections across Hastings and Rother. We must all act now to stop the virus spreading further, to save lives and protect the NHS" - Darrell Gale, Director of Public Health for East Sussex
Could you manage with less Christmas contact just for this year? Christmas is just around the corner and while the rules relax from 23-27 December allowing up to three households to form a Christmas bubble, we all need to think carefully about how essential this is. Instead of mixing households for Christmas dinner and to share presents could you do it virtually? We know the virus spreads more easily indoors and we now know that up to 1 in 3 people with Covid-19 don't have symptoms, so we urge you to:
- Only meet indoors with your household or support bubble
- Not meet others unless it's essential
- Avoid crowded places   
If you get Covid-like symptoms, even a mild cough, please self-isolate and book a free test. There are plenty of tests available and you can have the results within 48 hours. If you test positive, you and anyone you live with must self-isolate for 10 days.
This year has left many people feeling isolated and lonely so please do call or write to anyone you know who is on their own.
The actions you, your family and your friends take will decide what happens next. All of us can play a part in stopping the spread of the virus.