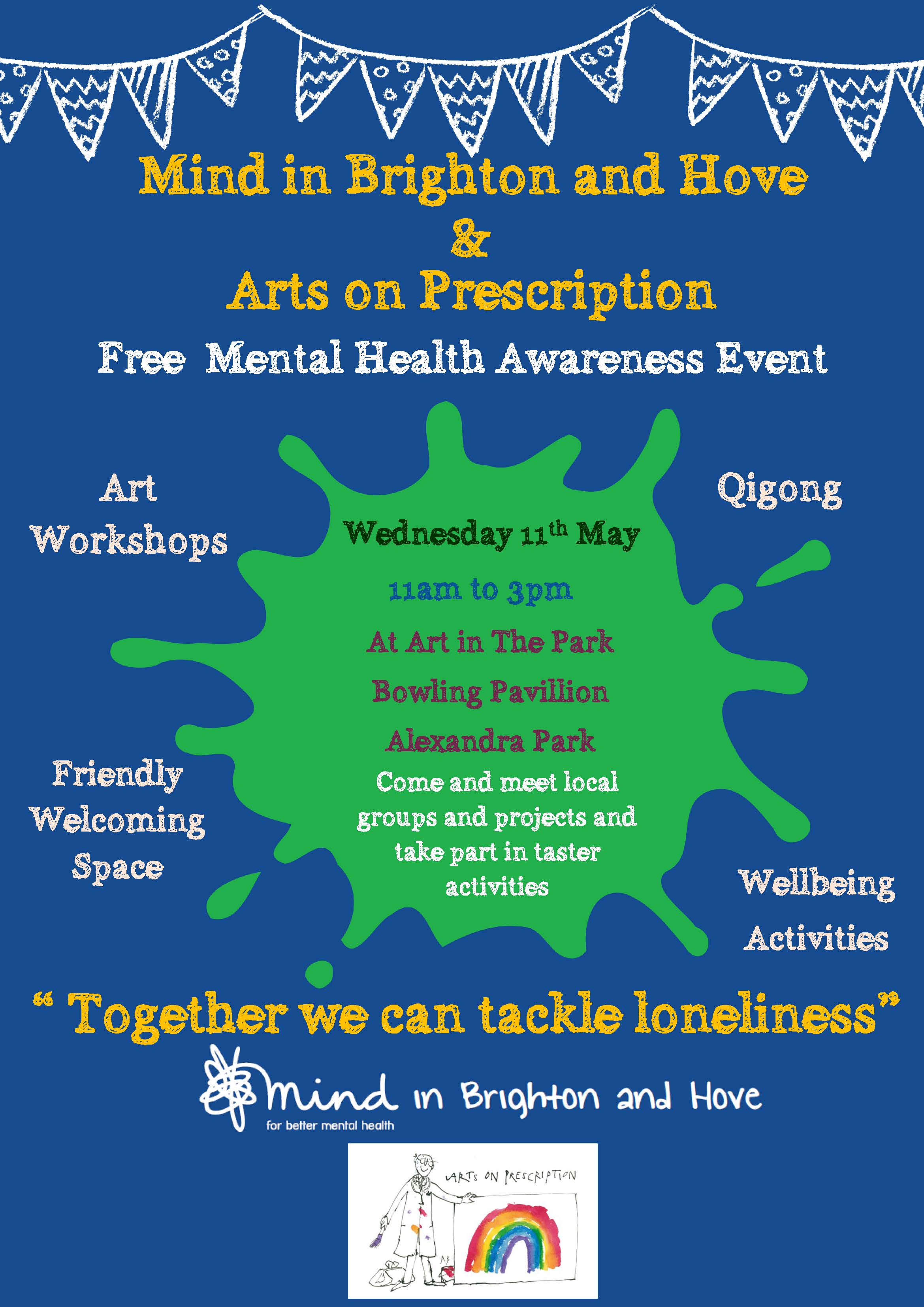 This week is Mental Health Awareness week next and Mind in Brighton and Hove and Arts on Prescription are celebrating Mental Health Awareness Week with an event at the Bowling Green in Alexandra Park Hastings. 
The theme for Mental Health Awareness Week is ''Loneliness'' and they aim to connect people to local groups, services and each other at this event. There will also be a number of activities including art workshops, Qigong and Salsa dancing. 
The event will be held on Wednesday 11th May from 11am – 3pm on the Bowling Green in Alexandra Park. The bowling green in Alexandra park is an exciting new venue run by Arts on Prescription and is accessible to passers-by and is an inviting space for activities to take place.
 
See flyer below for more details.