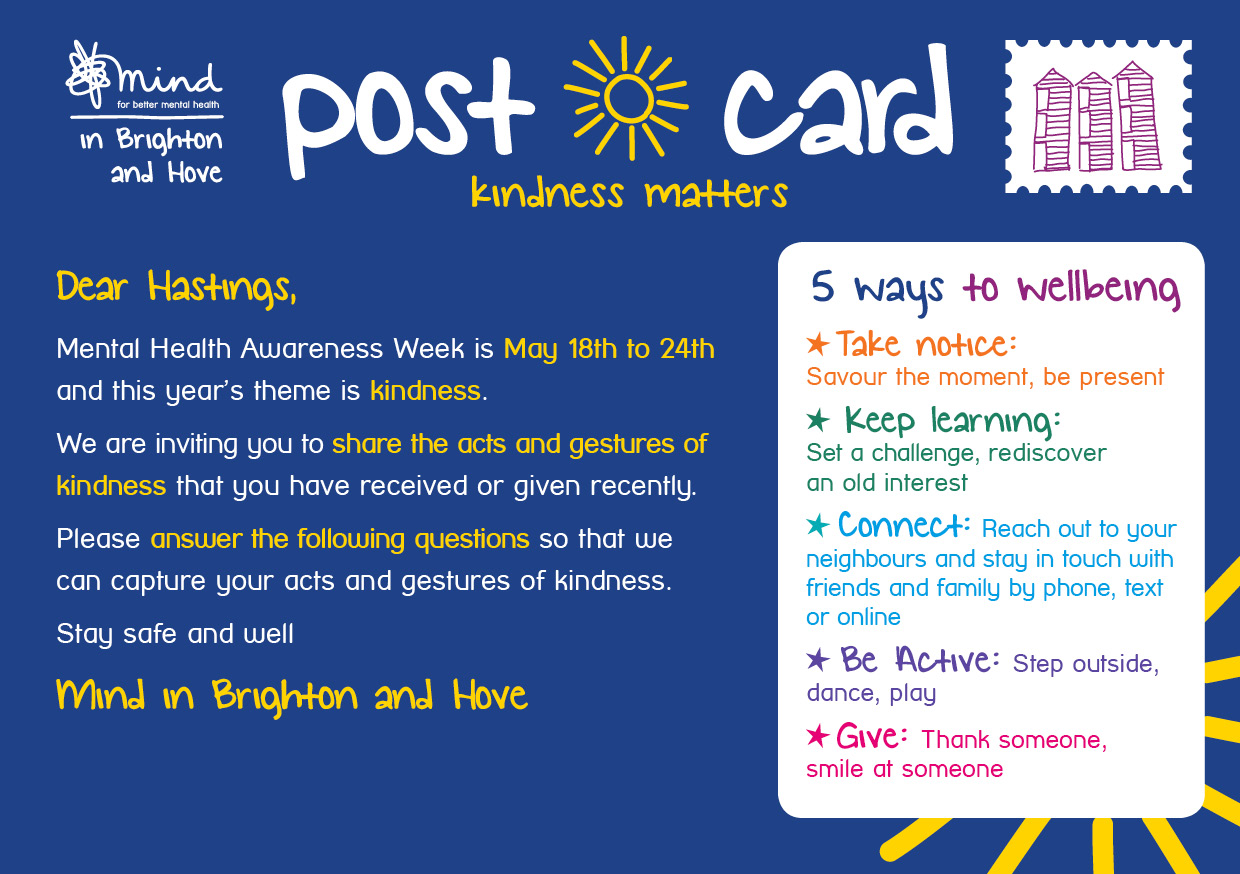 It is Mental Health Awareness Week and the theme is KINDNESS. Mind in Brighton and Hove are delivering a project across Hastings to capture acts and gestures of kindness that people are experiencing.
We know that Kindness and mental health  are deeply connected,  kindness can be an antidote to isolation , create a sense of belonging , reduce stress and give a new perspective https://www.mentalhealth.org.uk/campaigns/mental-health-awareness-week
Mind have created a kindness postcard that has been delivered to 250 residents in Hastings which includes a postcard to design and put into their window and a return postcard to be  filled in and returned to us with their experiences of kindness either given or received.
Mind are asking residents to recognise kindness in three ways:
- Reflect on kindness that you have received and share your stories
- Practice acts of kindness to yourself and others
- Share your ideas of how we can create a kinder society
        You can do this by following this link: https://www.surveymonkey.co.uk/r/Givekindness
Mind are also asking people to tweet acts and experiences of kindness using the hashtag #kindnessmattershastings