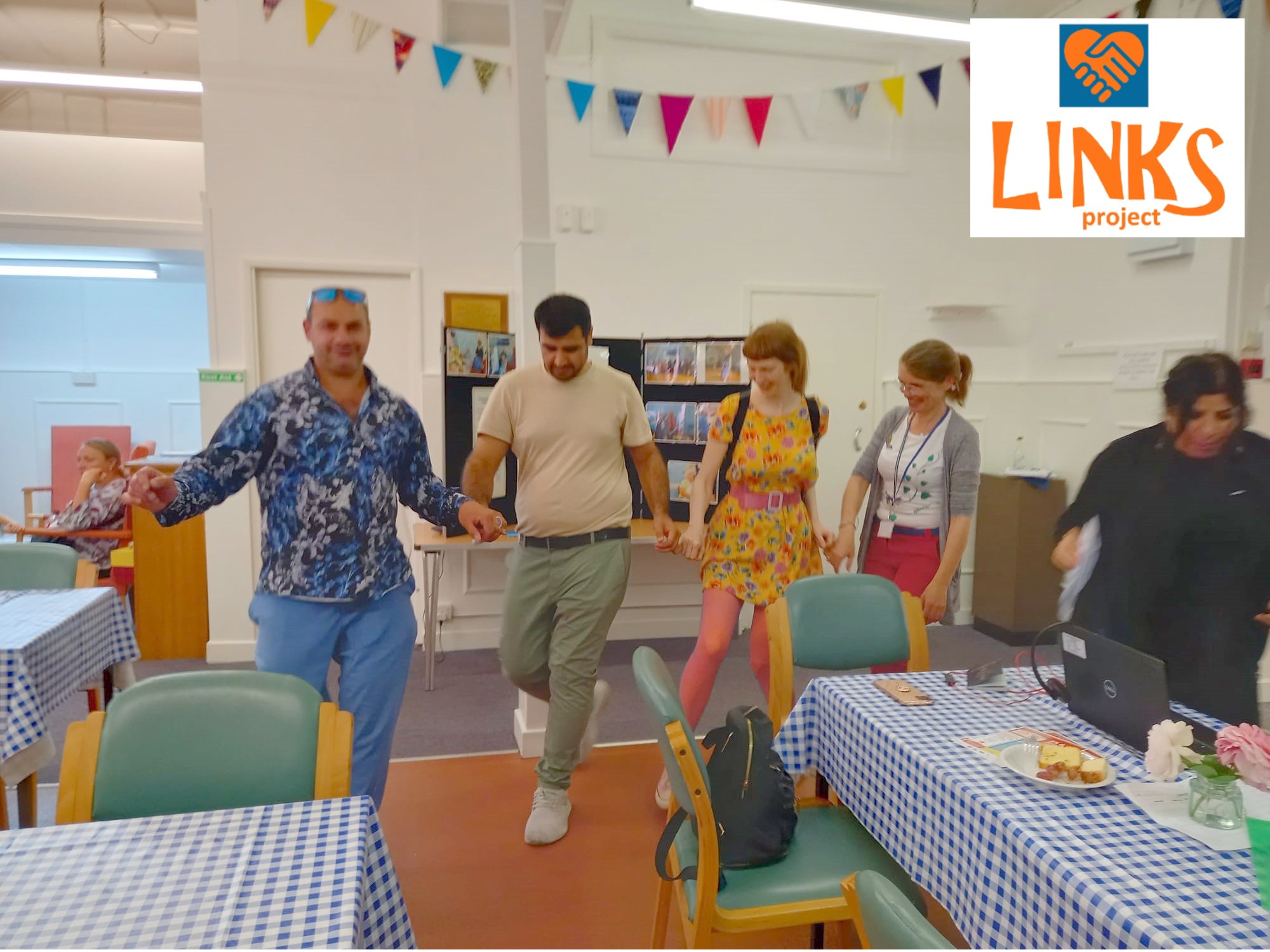 An update from the Links Project:
The Links Project held its annual Refugee Week party on Wednesday 22nd June.  This was the first party we have been able to have since 2019.  Even though we are in a smaller venue, we were able to welcome almost 100 people at the event where we shared cake and conversation as well as some impromptu Kurdish dancing!
Reflecting on the past year we have seen the profile of migration to the UK increase including global events as well as small boat arrivals across the South Coast.  The numbers of people attending our drop-in has increased and we reach the capacity of Central Hall each week.  Over the last year the Links Project has met people from 83 different countries speaking over 50 different languages!
With the generous donations the project has had from our partners Hastings Supports Refugees and City of Sanctuary we have been able to support some incredibly vulnerable people with key essentials.  We have bought replacement mobile phones, warm clothing, food as well as basic household items such as vacuum cleaners.  We have also been able to pay for essential travel to solicitors' appointments or to comply with bail conditions that requires reporting to the Home Office in Croydon.  Our English classes are very popular and we have welcomed the Ukrainians who have recently moved to Hastings. Our volunteer team has increased to 14 and we are slowly welcoming back services to deliver at our drop-in.  We are especially happy to welcome HARC back offering twice monthly welfare benefits advice.
For more info about the project including details of the weekly drop-ins, head to: http://www.hastingsvoluntaryaction.org.uk/project/links-project
Marc Turczanski, Links Project Co-ordinator