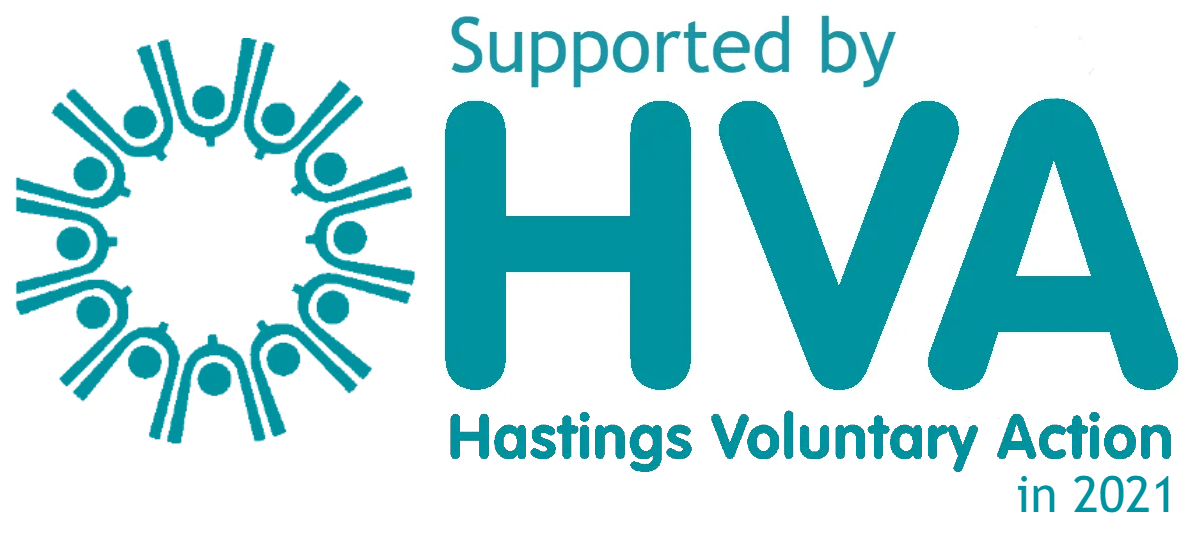 In November 2021, Hastings Voluntary Action launched our 'Supported by HVA' initiative. The initiative aims to celebrate the work of our member organisations, whilst highlighting the often-hidden role of infrastructure organisations in supporting charities and not-for-profit groups in our community.
As part of the initiative, HVA have released a new 'Supported by HVA' logo. The logo will be made available to member organisations that we have supported during 2021. Organisations can add the logo to email signatures, webpages, annual reports, and other official documents to promote their work and recognise the support provided by Hastings Voluntary Action.  The work of our member organisations is the best advertisement for the support that Hastings Voluntary Action provides.  Only member organisations in receipt of support from us can use our acknowledgement logos.
Logo:       
A PDF document providing guidance on its use can be downloaded below.
If you have any queries about the use of our logos, please contact info@hastingsvoluntaryaction.org.uk