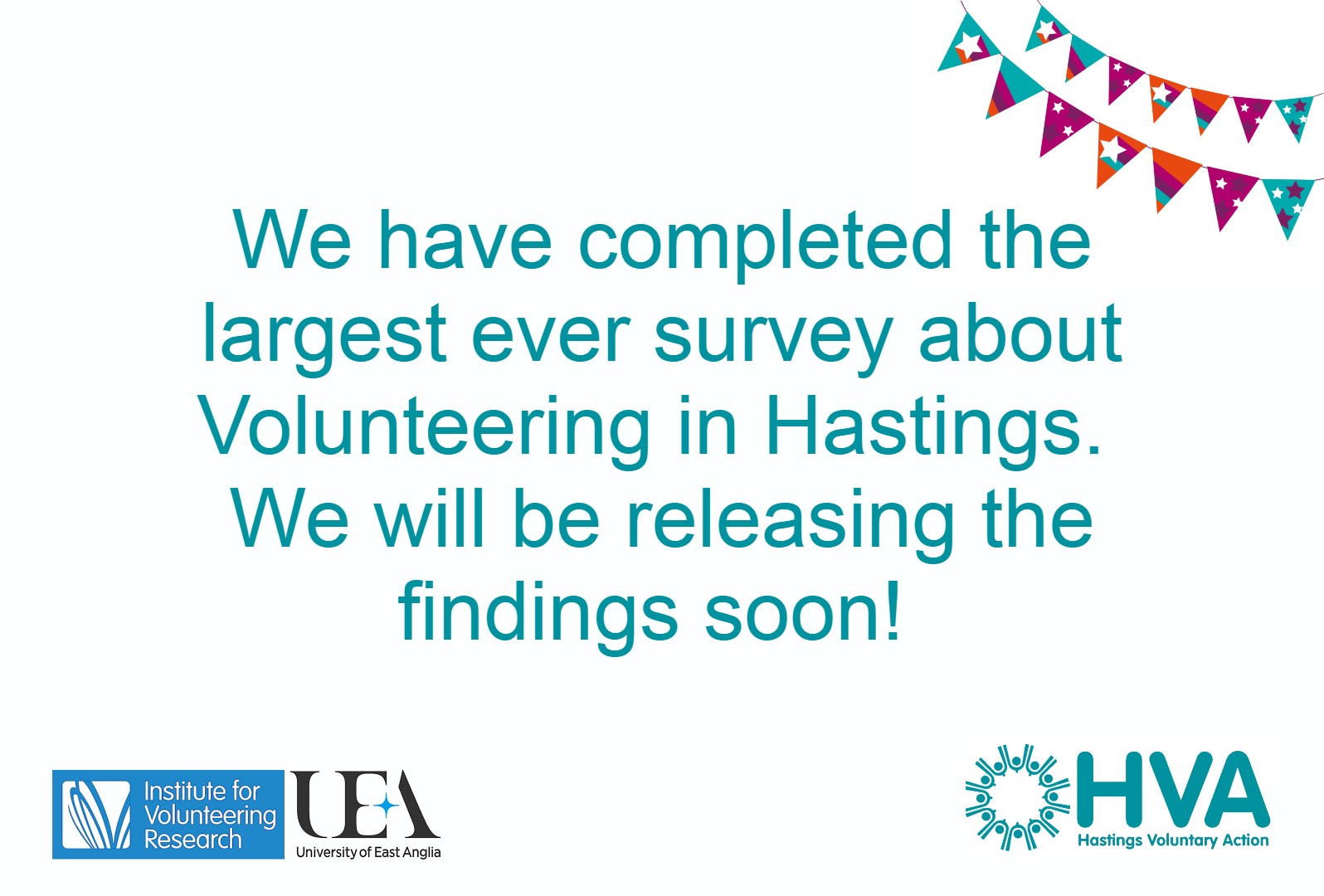 HVA and a team at the Institute for Volunteering Research have been working together on a research project about volunteering in Hastings. Here is a short update from Dr Jurgen Grotz from IVR: 
"We are delighted that by working collaboratively with Hastings Voluntary Action, their members and volunteers in Hastings, we have been able to support the largest ever survey about volunteering in Hastings. We are currently analysing the survey data, and will be discussing the findings with a group of Hastings volunteers, volunteer involving organisations and public agencies. We look forward to sharing the findings in the coming months, to support the strategic development of volunteering in Hastings."
We will of course be posting more about the project in future, but if you'd specifically like to be kept in the loop about the IVR research then let us know.