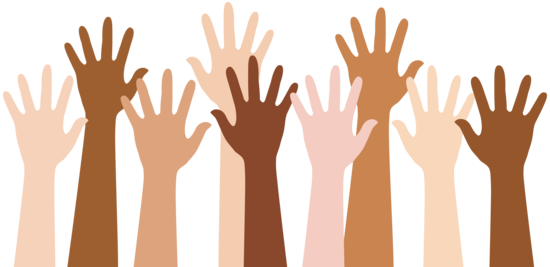 We are gathering details of organisations and initiatives that currently need more volunteers. Please do offer your help if you are able to.
Alternatively, if you can't find a suitable opportunity for you on the volunteering list below, give us your details on this registration form, and we will be in touch with you to identify ways that you can help others.
Roles Listed 11/1/2021
Hastings Music Festival: The Festival is coming up soon and we need people who are reliable, punctual, flexible, with enthusiasm to work with young people and in a team. They would need to be available to give a few mornings, afternoons or evenings between Sunday 6th March and Friday 18th March. The Hastings Musical Festival, which takes place in the White Rock Theatre, Hastings makes opportunities for young people (and adults) to develop and demonstrate their skills in Dance, Speech and Drama, Singing and Instrumental music making. It could not run without the group of loyal and enthusiastic volunteers who make it such a success. Anyone interested could apply for a volunteer form from mail2spence@yahoo.co.uk
St John Ambulance Homeless Service (SJAHS) SJAHS delivers vital primary healthcare and first aid, including specialist wound care, podiatry and nurse prescribing, to homeless and other vulnerable people from a mobile treatment centre across Hastings & St Leonards and from a clinic at Seaview. Care and support, which is holistic and person-centred, and includes signposting and advocacy to reintegrate individuals into other services, is delivered by trained support volunteers as well as healthcare professionals.  The following comments are from a volunteer who left us in 2021: "I have really enjoyed my time working with you and the homeless team who I think are some of the most wonderful human beings I've ever met and I have forged some friendships which I hope will continue. I have learnt so much and experienced working in such an amazing environment which has really enriched my life. Thank you for giving me the chance to do this." We are currently looking for a number of volunteers in a variety of roles to enable us to continue and expand this service. See the website for more information, or contact roger.nuttall@sja.org.uk 01424 435358 
Bus Buddy - Hastings Community Transport
The Bus Buddy role is one of supporting the clients onto the bus, helping those with challenging mobility by carrying bags and assisting them to and from their home to the vehicle.  Once on the bus, ensure the client has secured their seatbelt, or help the driver secure the wheelchair (as required for those using both manual and electric wheelchairs).  The buddy may take the opportunity to chat to the clients when travelling as the client may not see anyone else all week.  The bus is often perceived to be a community centre on wheels! This role is currently Monday to Friday, occasionally for medical appointments or trips out weekends, you will be DBS checked for this role as you will be working directly with clients.  Usual operational hours Monday to Friday 8.30am to 4.30pm. Shifts can be arranged around existing commitments. All volunteers will have out of pocket expenses paid on a monthly basis. If you are interested in the role please contact Lorna on 01424 436868 or email lorna@hastingsct.com
Shopper - Hastings Community Transport
Providing a personal shopping service for our clients, you will work with our drivers to provide this service. The driver will provide the shopping list and advise of any particular requirements for the client. If you volunteer on a regular basis then you will come to learn what the client needs. Shoppers meet the driver at Morrisons entrance for 8.45am/9am to collect the instructions and once completed the first shop they deposit it with the waiting driver for delivery. Shopping is carried out on Monday to Wednesday mornings, usually finishing by 12noon. All volunteers will have out of pocket expenses paid on a monthly basis. If you are interested in the role please contact Lorna on 01424 436868 or email lorna@hastingsct.com
Roles listed 14/12/2021
NHS Volunteer Responders
There are various roles that are part of the NHS Volunteer Responders programme. All volunteer roles have been developed to ensure that volunteers can help local communities wherever they can during the coronavirus (COVID-19) pandemic. Steward Volunteers, Community Response Volunteers and Community Response Plus Volunteers are the roles most needed, especially during the COVID-19 recovery period. Roles can include shopping for food and essentials and collecting and delivering prescriptions, or helping steward at vaccination centres. For more information visit https://nhsvolunteerresponders.org.uk/i-want-to-volunteer/volunteer-roles
 
Talk and Support Volunteer – Association of Carers 
If you enjoy a chat and have just 30 minutes a week to spare this could be the volunteering role for you.  Our Talk & Support volunteers contact an unpaid Carer by telephone on a regular basis for around half an hour each time for up to six months. This provides the Carer with an independent listening ear and the opportunity to discuss their caring role in confidence, and helps to reduce social isolation. Please contact us on 01424 722 309, admin@associationofcarers.org.uk, www.associationofcarers.org.uk
Computer Help at Home Volunteer – Association of Carers 
Have you got some good IT skills and a patient approach? Our Computer Help at Home volunteers visit unpaid Carers in their home and help them learn to use their own computer to do things that will support them in their caring role, such as online shopping or keeping in touch with family and friends. This is a teaching role, and not IT troubleshooting. Please contact us on 01424 722 309, admin@associationofcarers.org.uk, www.associationofcarers.org.uk
Trustees – Culture Shift 
Culture Shift's current Chair is about to step down and they are looking for new Trustees and a Chair to bring new and complementary skills and experience. They are working towards greater diversity on their board and welcome people with lived experience of the challenges many of our beneficiaries face be that mental health, disability or hardship. Skills in the areas of digital, marketing, HR, legal, community development are also welcomed. For more info please visit https://www.cultureshift.org.uk/workopportunities
Dragonflies Session Support Volunteers – FSN 
Dragonflies offers free support to children aged 0-18 years old and their families who are experiencing pre or post bereavement. Creative therapeutic activities and group discussions are delivered weekly by trained staff and volunteers. If you would like to support these sessions please contact Sara at sheeson@fsncharity.co.uk / 01424 377115 or see https://www.fsncharity.co.uk/projects/dragonflies-bereavement-project for more information 
My Time Session Support Volunteers – FSN 
FSN My Time offers help to children and young people aged 5-15 affected by emotional difficulties such as anxiety disorder or depression by offering a FREE early intervention peer support service.  Creative therapeutic activities and group discussions are delivered weekly by trained staff and volunteers. If you would like to support these sessions please contact Sara at sheeson@fsncharity.co.uk / 01424 377115 or see https://www.fsncharity.co.uk/projects/my-time for more information. 
Centre Support Volunteers – FSN 
FSN delivers a range of services for families and children. Volunteer opportunities are available at St Nicholas Centre and the Robsack Centre include: reception, groundworks, gardening, centre maintenance, events and fundraising. If you are interested please contact Sara at sheeson@fsncharity.co.uk / 01424 377115 or see https://www.fsncharity.co.uk/Nurseries for more information 
Trustees - Rother District Citizens Advice Bureau 
Rother District Citizens Advice Bureau provides free, independent and confidential advice to members of our local community, helping people to solve their problems on issues such as housing, relationships and access to benefits. They are looking for new trustees, including a new Treasurer. The Treasurer role requires some knowledge of financial systems and you would present the management accounts at Board meetings. This role is voluntary and unpaid, but reasonable expenses can be claimed. Their office is in Bexhill but they serve the whole of Rother District in East Sussex. Currently most meetings are held online. To find out more about the role please contact them for an informal chat on 01424 619760
St Michael's Hospice
St Michael's Hospice are currently recruiting for a number of volunteer roles including:Ecommerce  / E-learning & IT Support Buddy / Events / Lottery Events / Hospice Neighbour / Retail volunteer / Telephone Befriender / Wellbeing IT Tech Support / Wellbeing Patient Driver / Wellbeing Patient Escort / Welcome Host Find out more at: https://www.stmichaelshospice.com/index.php?p=support-us/roles-available
Trustees - Xtrax
Xtrax is a vital service for the town offering a range of services to young people aged 16-24 across Hastings and Rother.  Having secured 3 year funding we are now able to plan our services in the longer term and seek to strengthen our Trustee board.  If you are interested in the work we do and feel you can bring skills and experience to the table we would be very pleased to hear from you. For further details please contact sue.manwaring@xtrax.org to set up an informal conversation.
Helpline Volunteers - Hourglass
Hourglass are a charity dedicated to calling time on the harm and abuse of older people. They are currently looking for volunteers in the St Leonards area to support with taking calls on their helpline. To find out more, please email volunteers@wearehourglass.org or visit their website https://www.wearehourglass.org/volunteer
Hastings Parkrun 
Parkrun have various volunteer roles they need to fill each week. Even if you can only help on the odd occasion they would love to hear from you. Please see their volunteer roster page at http://www.parkrun.org.uk/hastings/futureroster 
RAF Air Cadets
The RAF Air Cadets are looking for adult volunteers to give a few hours of their time to help young people in a uniformed cadet service second to none. As a member of the local Squadron Civilian Committee you will be involved in raising, controlling and accounting for non-public funds and giving advice and direction to the Commanding Officer on welfare issues for cadets and staff. Volunteers will ensure that the Squadron's views are properly represented at higher levels and help foster the profile of the unit in the local community. Are you ready to expand your horizons and be part of the adventure? Visit www.raf.mod.uk/aircadets or call 0345 600 6601 to find out more.
Roles listed: 1st December 2021
Admin Volunteers – Cruse Bereavement Support
Cruse are seeking admin volunteers to assist in various tasks but not limited to; taking on referrals and allocations, administration as well as fundraising and donations. Admin volunteers will receive training and support, need to have great IT skills along with having access to IT equipment as this is a virtual role. Please contact Sarah- Jayne on 07802 827287 or email sarah-jayne.larkins@cruse.org.uk 
Nursery Session Support Volunteers – FSN 
Nursery volunteers have opportunities to help with children's play and learning, at mealtimes and with housekeeping.  You might want to volunteer once a week, or several sessions a week. If you are interested please contact Sara at sheeson@fsncharity.co.uk / 01424 377115 or see https://www.fsncharity.co.uk/Nurseries for more information. They have numerous other roles available, too, which are also listed on their website. 
Volunteer Opportunities at East Sussex Libraries
There are several volunteer opportunities to get involved with at East Sussex Libraries, including delivering Rhymetimes and Storytimes to children, helping with Homework and Activity Clubs, becoming a Reading Friends volunteer, and helping adults with key skills such as reading and IT. All of our volunteers receive training and support from staff and it's a fantastic way to meet others and become part of the local community. For more information, including how to apply, visit the East Sussex Library and Information Service volunteer page.
 
Befriending with Respite Volunteer – Association of Carers
Do you have a few spare hours each week to improve the life of an unpaid carer?  Our volunteers spend time with a Carer's loved one, in their own home, usually once a week on the same day and at the same time for around three hours. This gives the Carer the opportunity to have some time away from their caring responsibilities without worry. We match the volunteer and the person with support needs carefully to make sure that they have things in common and will enjoy spending time together.  Please contact us on 01424 722 309, admin@associationofcarers.org.uk, www.associationofcarers.org.uk. They have numerous other roles available, too, which are also listed on their website. 
Practical Support Volunteers – Demelza Hospice Care for Children
Demelza are urgently seeking practical support volunteers to assist families with tasks such as driving, DIY, gardening and domestic work. If you have some spare time to provide vital support please contact Mark on practicalsupport@demelza.org.uk / www.demelza.org.uk / 07719 023624
 
Care Navigation Service Outreach Workers - ESVH
East Sussex Veterans Hub are recruiting for volunteer Outreach Workers to support the Care Navigation Service, which is being delivered as part of Project Adder. Volunteers will need to be able to walk long distance , in all weathers. The clients are vulnerable adults (18+) who are often substance affected and part of the street community. Experience is not essential, however an understanding of addiction, homelessness and the criminal justice system is desirable. Minimum of 10 hours per week. Ongoing Supervision provided and travel expenses can be covered. For more info or an informal chat, contact Project Co-ordinator Iain Boyle on: Iain02@esvh99100.onmicrosoft.com / 07869688038 
 
Hastings and St Leonards Dementia Action Alliance
At DAA our aim is to create a dementia friendly Hastings and St Leonards community. Would you like to make new friends in 2021 and help our small and friendly volunteer group really make a difference? If you possess some IT skills, have some publicity skills, or can organise coffee mornings, please contact us at info@hsldaa.org.uk or visit our facebook page.
Hastings & Rother Credit Union are looking for volunteers who can help with straightforward admin for a few hours a week in their town centre office. Credit Unions are financial co-operatives owned and controlled by their members. Credit unions serve the local community so when people invest in their local credit union, they know their neighbours or colleagues are benefiting, not outside shareholders.Volunteers will need basic Microsoft Office skills. For more information please email dawn@hrcu.org.uk or call the office on Tuesdays, Thursdays or Fridays on 01424 202651
British Red Cross have a vacancy for a Customer Service Volunteer (wheelchair volunteer). This is an office based role in Bexhill open to anyone over 18 years of age who is a good communicator and likes helping people. To apply go to wheelchairvolunteer@redcross.org.uk or phone 03000 040 309
Hastings Community Transport urgently need Volunteer drivers for their minibus particularly on a Thursday. They need drivers with D1minibus on their licence aged 25-70 (for insurance purposes), clean licence, must be held for over 2 years. An enhanced DBS check will be required and carried out by HCT. To find out more about this role call 01424 436868 or email info@hastingsct.com
Motor Neurone Disease Association are doing a big shout out for general volunteers In East Sussex. Tasks may include anything from helping to organise events, campaigning, fundraising, newsletter creation etc. To express an interest in getting involved please contact Sue Smallwood
on 01323 423781, Email suesmallwood@mndaeastsussex.org.uk or Call Sharon Bass, Chairperson on 01323 890757
Hastings Old Town Residents Association exists to uphold and promote the interests of residents, businesses and those who work and play in Hastings Old Town. They are seeking an Admin Volunteer and a Tech Savvy Volunteer to assist with their website and social media.  To find out more and apply Contact 01424 437069 or Email: dick@hotra.org.uk or philip.white32@btinternet.co.uk
Music for the Memory uses singing to bring together local people from all walks of life with any form of mild to moderate dementia. They operate across East Sussex and have a general Admin Role volunteer opportunity to keep Emails and the Database updated. If this is of interest to you please contact Jane on 07545 309200 or Anne on 07771 994389 or Email: music4thememory@gmail.com    Website: musicforthememory.net/contact-us/      
St Mary in the Castle are looking for Volunteer Event Stewards to help out on a rota basis at various events and concerts. You will be interacting with customers, answering questions and checking tickets. Stewards are needed particularly on Fridays, Saturdays and Sundays and at evening and weekends. Full training given. To apply send a copy of your CV and a cover letter to enquiries@stmaryinthecastle.org.uk or Telephone Tracey-Anne on 01424 715880. 
St Michaels Hospice have a range of volunteer opportunities available including Retail assistants, Wellbeing Equipment Co-ordinator, Lottery Events Volunteer and Telephone Befriender. To find out more or apply contact Jenny Deering on 01424 457952.
Hastings Homeless Service are recruiting Volunteer Nurses who can help out for a couple of hours a month. If you are interested then contact Roger Nuttall Telephone 01424 435358/07834 045349 or Email roger.nuttall@sja.org.uk     
Mind in Brighton and Hove are looking for volunteers who identify as male to assist with a new project supporting men's mental health in Hastings. To get involved go to www.mindcharity.co.ukget-involved/volunteer
Ore Community Land Trust need a team of dedicated and enthusiastic volunteers to protect and preserve Speckled Wood in the upper Ore Valley. To find out more about the different ways in which you might be able to help go to our Website: www.orecommunitylandtrust.org.uk/getinvolved 
Follow us on facebook.com/OreCommunityLandTrust or twitter.com/oreclt or Telephone 01424 432719  
Hastings Library of Things opened 1st August and are seeking members who are able to volunteer as a Librarian 1 or 2 Saturdays a month.  The shifts are 12pm - 4pm and you will be working in the Common Room, Eagle House, 27-29 Cambridge Road.  This is a space opened to the public by the Hastings Commons and it is a space where anyone is welcome to come and sit, read, chat, drink tea, and hang out in. Free of charge. 
Hastings Library of Things lends objects to members who can then use them and return them to be used again.  membership costs £3 for a year, and borrowing is free.  Librarians lend the items out and check them back in again, deal with enquiries and "anchor" the common room by being there and ready to welcome people in and respond to enquiries
We are looking for a minimum commitment of 1 afternoon a month. 
Training will be given and travel expenses can be provided.
Enquiries should be directed to Shelley - hastingslibraryofthings@mail.com 
More information about the Library is on our Website:  www.hastingslibraryofthings.myturn.com 
RAF Air Cadets are seeking a Treasurer with some experience in book keeping and completing returns. To apply please contact Sgt Dom Gain on oc.304@rafac.mod.gov.uk or via 07813939117 
Hastings Arts Forum are urgently seeking a Volunteer Organiser to recruit and train front of house volunteers, prepare volunteer rotas etc. If you are interested in this role then please contact Martin Bradshaw on admin@hastingsartsforum.co.uk or by calling Angela Childs (Chair of Trustees) 01424 532680
His Place Hastings need cooks and kitchen assistants in their community cafe in Robertson Street. Shifts are 9.30-3.30 Mon,Tues, Wed, Fri and Sta and Food Hygiene certificates will be paid for by the organisation. To apply contact Caroline Wheeler at information@hisplacehastings.co.uk or drop in for an application form.
Groundworks are currently offering a range of outdoors volunteer activities including gardening and planting, stream maintenance and wild flower auditing. For more details email greenerfutures@groundwork.org.uk or contact Paola on 07736 132772.
Friends of the Conquest are looking for volunteers to work afternoons 1.30-5pm in their flower/gift shop on Mondays, Tuesdays or Fridays. DBS paid for by the Hospital Voluntary Services, apron supplied. To find out more contact Jayne White on whijy5@aol.com
Fellowship of St Nicholas are looking for people to join their Board of Trustees. This is a voluntary position which may suit existing Trustees or someone looking to take their first step at Board level. To find out more go to fsncharity.co.uk or contact jearl@fsncharity.co.uk
Seaview Homeless Project are seeking male volunteers to help out with general tasks. They are particularly keen to hear from anyone who has previously worked with marginalised groups but are open to hearing from anyone looking to gain experience in this area too. To find out more contact admin@seaviewproject.org.uk  
Association of Carers are looking for Virtual Activity Volunteers to host their online activities such as Bingo and quizzes. This tole can be done from home and volunteers will need to be confident in their presentation and IT skills and have access to a PC/Laptop/tablet and a good internet connection. They will also need to be confident using Zoom. For an application pack please contact kathy@associationofcarers.org.uk or call 01424 722309
Southdown Housing are seeking People in Partnership volunteers to help improve mental health, emotional and wellbeing support across East Sussex. As a volunteer you will be invited to share your experiences with other and will be supported in doing so . To find out more contact Mel Wilson on 07964 206828 or via email on mel.wilson@southdown.org
 Project Art Works - have a new volunteering opportunity and are looking for someone to support the Support Collective through attending zoom meetings, taking notes, internet research and being a friendly face when supporting this group. Find out more about the role and apply at https://projectartworks.org/the-organisation/volunteering/.
  Sussex Police and Fire Cadets are looking for volunteers to help out with their cadet units. Help is needed for 2.5 hours max a week although there may be additional hours in the Summer when volunteers are needed. You will need to be over 18 years of age and will be DBS checked. For more details contact marianne.hoveden@sussex.pnn.police.uk  
Optivo Housing are looking for Wellbeing Champions to engage with Optivo residents and promote all the social activities that are on offer including health and wellbeing,employment support and volunteering opportunities. To find out more contact volunteering@optivo.org.uk or call 0800 1216060. 
Sussex Partnership Trust are looking for Discharge Support Volunteers to provide practical, emotional and social support to patients just before they are discharged from The Woodlands Centre for Acute Care, in Hastings. The Woodlands Centre provides inpatient care for adults with acute mental health conditions.  This support will be tailored to the individual patient's needs and is open to patients who are 18 years or over. For more information and to apply for the role, please visit our web page www.sussexpartnership.nhs.uk/volunteer
Hastings Independent Press need new volunteers on their staff team. If you can help with fundraising, advertising, sales and marketing or writing articles then get in touch on info@hastingsindependentpress.co.uk
 Big Local North East Hastings are looking for people who live in that area to join the Resident Led Partnership. The RLP meet monthly to make decisions about spending lottery funds in that area. To find out more about the role and whether you live within the Big Local boundary contact Jan on 07968 828230 or email jan@hastingsvoluntaryaction.org.uk
Is your group or organisation seeking new volunteers to support your current provision? Or are you looking for volunteers as part of new plans you are putting in place at this challenging time? If so, please do let us know by emailing Jane on jane@hastingsvoluntaryaction.org.uk or by calling 01424 444010.
HVA will be collating the information and sharing via our website, e-bulletins and social networks to help match willing volunteers with need in the local area.