Every two years HCN elect an Executive Board of community and voluntary sector representatives who drive the work of HCN forward.
2018 - 2021's board comprises of a diverse team of experts committed to improving life in Hastings & St Leonards for the whole community.
Areas of interest:
· Health and Wellbeing
· Children and Young People
· Education
· Enterprise and Learning
Why did you want to be an HCN elected Executive Committee member?
I have a passion for improving the life chances of children and families in Hastings. As an educationalist who has worked across primary, secondary and adult learning, I moved from working with schools and local authorities to the EAZ and the Excellence Cluster, in order to achieve this ambition.
At the close of the Excellence Cluster, I transferred to lead the Education Futures Trust, and I am proud of what has been achieved in the two years of its existence. I believe that I retain a strategic insight into education in Hastings, whilst also understanding the challenges faced by the voluntary sector.
Why is community representation so important?
I believe that working together as community members is the best way for ensuring that local voices are heard and respected, and that influence becomes a reality, particularly on local policy.
As Chief Executive of a local charity, I feel able to understand the needs of our community. The Trust faced an uphill battle in its early days but, through support from the community, we demonstrated the power of working together to succeed; leading to the Trust raising £500,000+ in additional income to support education in Hastings for 2013-14.
As such I would be honoured to be a part of guiding the community network and using my influence in local/county strategic groups to extend its voice.

Tracey Rose, HCN Vice-chair
Areas of Interest:
Communities
Education
Enterprise and Learning
Health and Wellbeing
Why do you want to be an HCN elected Executive Committee member?
I have lived and worked in Hastings for the last 15 years, working in both Children's Centres where I managed all of the centres across the town, and more recently with Horizons Community Learning as the CEO. I have a strong commitment to the town and feel proud to be a resident and to contribute towards the achievements of people who live and work in Hastings.
I feel strongly that learning is a valuable way to support people in improving their lives. HCN is an important vehicle for change and it would be a pleasure to be a committee member.
Why is community representation so important?
No one person or organization has the answers to everything. Working together comes with opportunities for more people and organisations to be heard and lead to more sustainable and committed action.
A shared approach to decision making with more involvement of the community leads to ownership and a feeling of worth and inclusion. To be able to be part of this, represent HCN and influence at a strategic level would be an honour.
Dawn Poole
Areas of Interest
Financial Inclusion & Education
Communities
Regeneration
Why Did You Want to be an HCN Executive Committee Member?
In my role as manager of Hastings & Rother Credit Union, i get to see the impact of deprivation across the town and the limited options people have to increase thier income and access affordable financial services. I am keen to build links between organisationsto improve peoples lives as financial exclusion can cause as well as result in poor health outcomes, such as limiting access to decent housing and buying healthy food.
Hastings has a thriving voluntary sector, and it is vital it works with the local authority and other statutory organisations to make the changes we need. My experience as a councillor as well as working in the Civil Service means i understand the need to connect the different sectors together to really make a difference to our community.
Why is Community Representation So Important?
Working within the voluntary sector means that we are often working with people who may not engage woth other agencies so readily, giving us a real insight into the needs as well as the opportunities within the community. Having community representation, we can bring together the voice of the community along with our experience and leadership to achieve thing we could not do aloine.
David Perry
Areas of Interest
Homelessness
Mental Health
Substance Misuse
Community Development
Why do you want to be an HCN elected  Executive Committee member?
I believe that the VCSE sector needs wider representationand as well as representingthe views and interests of the Seaview Project, I see the HCN as an excellent forum in which to help understand the wider setting of the work that's taking place locally, while exploring ideas for rising to new challenges.
Why is community representation so important?
It's about making local people aware of issues affecting them, connecting people to ways of giving thier views and mobilising services to have a unified voice to highlight what the issues are and to come up with a plan to deal with them.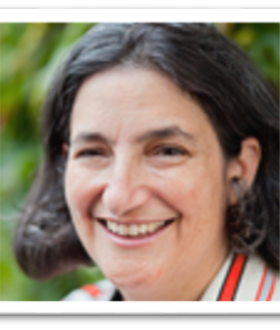 Catherine Orbach
Areas of Interest:
Arts and Culture
Children
Families and Young People
Communities
Disabled People's Services
Education
Health and Wellbeing 
Why did you want to be an HCN elected Executive Committee member?
Hastings and St Leonards has a vibrant arts community. I'd like to see more people access and benefit from the skills and resource this brings. The arts and cultural sectors are often absent from voluntary and community sector planning. Given the role the arts can play in helping people find inner strength, resilience and the skills to succeed in life, we need to see them included in discussions about community development in the town. I have worked in Hastings since 2004, making links between arts, education and community, initially with Creative Partnerships, and since 2011 through Culture Shift.
Why is community representation so important?
Hastings faces significant social and economic challenges. With such a strong and diverse voluntary and community sector, representing many different facets of the community, we need to have a mechanism through which people can influence and shape local decision making.
HCN appears to provide just that, a way for people to work together around shared issues and a way to make representation within local government.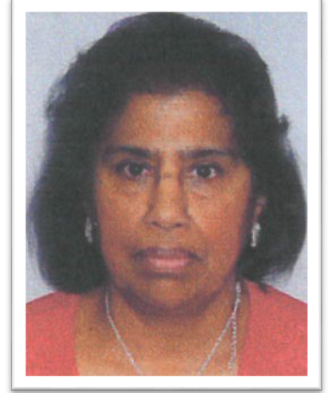 Julia Wells
Areas of Interest:
BME and Cultural Communities
Communities
Health and Wellbeing
Education
Enterprise and Learning
Faith Groups
Small Community Groups
Why do you want to be an HCN elected Executive Committee member?
I would like to be elected so that I can put forward the voice of the BME Seniors alongside the other Seniors Forums and Voluntary Sector Organisations in East Sussex.
Why is community representation so important?
Community Representation is an important role for Hope – G so that we can put forward views and services to commissioners and providers to try and ensure that services are meeting the needs of the older BME Community

Andrew Colquhoun
Areas of Interest:
Environment
Communities
Health and Wellbeing
Education
Enterprise and Learning
Advice
Why did you want to be an HCN elected Executive Committee member?
As a co – opted member of the Executive Committee since mid 2013, I have been impressed by the quality of its work for the local community right across the board. I hope I have already been able to make a small contribution to its work on bathing water quality and on education. I would welcome the opportunity to serve in other ways too. I could bring to the role, not only my past experience in charity management, but also my continuing work with counselling charities and with the Mediation Service, as well as my work for the local allotment movement.
Why is community representation so important?
Many local voluntary organizations are continuing to face serious challenges in their methods of working as funding systems change and the operating environment becomes in some cases more competitive. HCN plays an invaluable role both in facilitating networking between them and in coordinating their views and then promoting them to various local authorities and agencies. In this way, the informed voice of the community organizations can carry more weight with decision – makers than if they were working alone.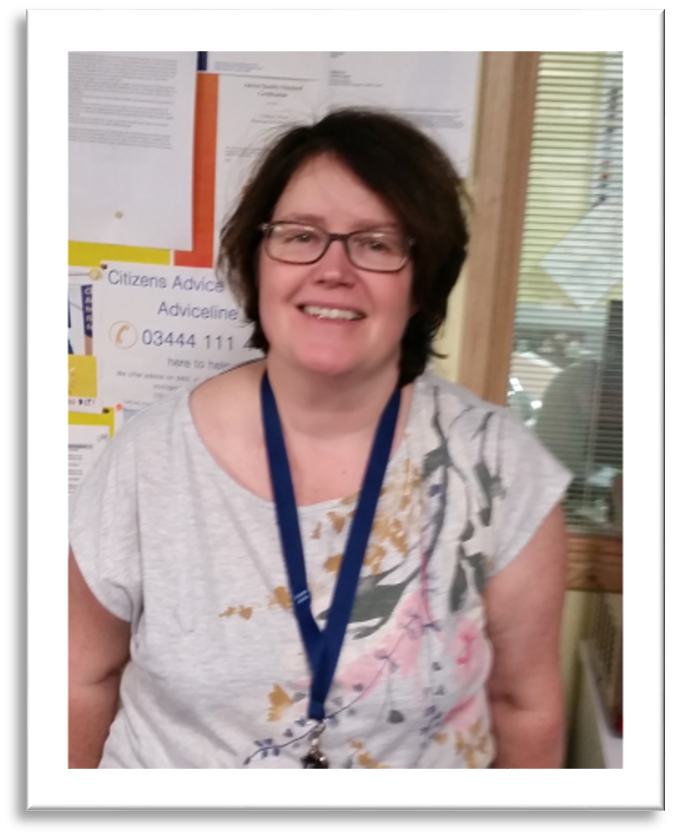 Tracy Dighton
Areas of Interest:
Information
Advice and Guidance
Fuel Poverty
Sustainability
Community Engagement and Inclusion
Why do you want to be an HCN elected Executive Committee member?
As part of their mission cabs aim to influence local policy and practice to improve circumstances for our clients. we monitor issues and trends based on the problems our clients bring us and let local decision-makers know what's going wrong. I'd like to be elected to the HCN executive so that I can reflect our clients' needs. on a personal note, I have a masters in charity fundraising and marketing from the centre of charity effectiveness at cass business school. I'd like to support the local charity and voluntary sector to respond to the changes and challenges we face.
Why is community representation so important?
Community representation is important to make sure we're meeting the needs of local people not what we think they need one removed.
Jacqui Skilton
Areas of Interest:
Recovery
Advice and Guidance
Communities
Health and Well-being
Why do you want to be an HCN elected executive committee member?
ESRA is a community interest company in the process of becoming a charity. We are based in Hastings and want to become more involved with the local community to help break down barriers and stigmas. This group will enable us to build stronger links have better communication and understanding of local groups.
Why is community representation so important?
Since working for East Sussex Recovery Alliance I have an increased understating of the importance of supporting people in recovery. I also have an interest in supporting people with mental health.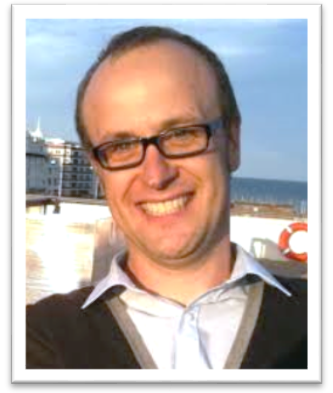 Marc Turczanski
Areas of Interest:
Communities
Health and Wellbeing
Advice
BME and Cultural Minorities
 

Why did you want to be an HCN elected Executive Committee member?
I have spent the last 10 years working in Hastings and St Leonards predominantly with excluded BME groups. This work has put me in contact with a wide range of individuals and families who make up some of the most vulnerable residents in the town. It has also helped me become more aware of the challenges they face in their day to day lives which could include multiple disadvantage, discrimination, inequality of service and reduced life chances.
Why is community representation so important?
I feel that as an elected member of the HCN, I would bring knowledge and experience of issues that affect a growing local community that are often under represented at a strategic level. Without this representation, equality of access will become worse particularly when planning services or changes to delivery models.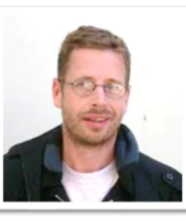 Steve Manwarring
Areas of Interest:
Communities
Support to Voluntary and Community Sector Groups
Why did you want to be an HCN elected Executive Committee member?
I have been a member and supported the development of HCN for over 10 years. My role as Director of HVA provides me with a good understanding of the issues VCS groups face. I am able to represent the sector on key strategic bodies in an accountable and inclusive way and currently serve on a range of partnership including the LSP and the East Sussex Strategic Partnership. I consider myself to be able to negotiate on behalf of the sector and to represent its interest with focus and creativity.
Why is community representation so important?
It is crucial for the sectors interests to be represented with skill and in an accountable way to policy makers and politicians. A network must reach out to those whose voices are less likely to be heard and that we adopt a proactive approach to this. The Hastings Community Network is a unique organisation through which the community can have a clear and consistent voice around key decision making tables. At this crucial time it is vital that we are able to have both strong and powerful advocacy but also the skill and creativity to work in partnership with service providers for the local area.